Redeeming Old Banknotes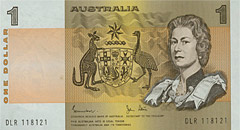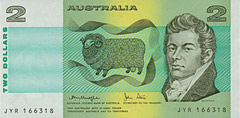 Using Previous Issues of Polymer Banknotes
All Australian banknotes that have previously been issued into circulation by the Reserve Bank remain legal tender and can continue to be used.
New $5, $10, $20, $50 and $100 banknotes are now in circulation. All existing polymer banknotes can continue to be used as both versions of the $5, $10, $20, $50 and $100 banknotes will be in circulation for a number of years.
Redeeming Old Banknotes
All previous issues of Australian banknotes retain their legal tender status. However, it is a long time since some of these banknotes were issued into circulation in Australia and some retailers or members of the public may be reluctant to accept them. People may be unfamiliar with the designs and may suspect the banknotes to be counterfeit.
Most commercial banks will redeem old Australian banknotes at face value. A commercial bank may require some time to confirm that a banknote from a previous series is genuine or may need to send such banknotes to the Reserve Bank for confirmation.
Old banknotes that have sustained damage or are incomplete will be processed in accordance with the Reserve Bank's damaged banknotes policy.
For the exchange of pre-decimal banknotes, the conversion to dollars is obtained by multiplying the face value by two. For example, a £1 banknote converts to $2; £5 converts to $10; and £10 converts to $20. The only exception to this is the 10 shilling banknote, which converts to $1.
Some old banknotes may be valuable as collector items. The Reserve Bank does not provide opinions concerning the market value of old, rare or misprinted banknotes. Collectors may wish to have their banknotes appraised by a reputable banknote and coin dealer. The Reserve Bank doesn't endorse any particular organisation, but a number of Australian banknote and coin dealers are members of the Australasian Numismatic Dealers Association Inc.