RBA Banknotes App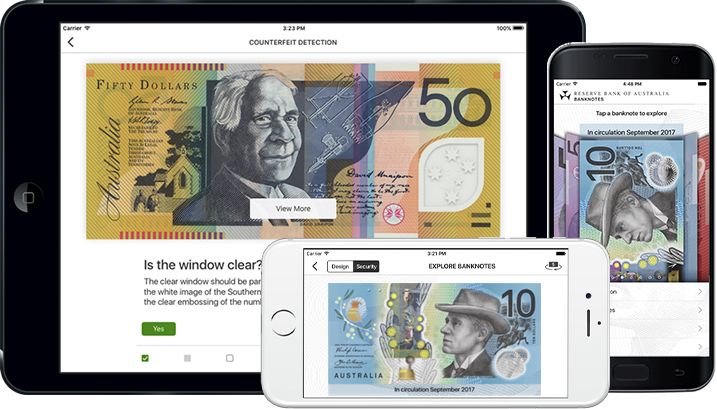 The official 'RBA Banknotes' app is an interactive tool for exploring all current Australian banknotes, including the new $5 issued September 2016 and the new $10 that will be issued into circulation September 2017. It enables users to learn about banknote design and security features, and how to handle counterfeit and damaged banknotes.
The app is available to download for both Apple iOS and Android devices using the buttons above or by searching for 'RBA Banknotes' directly from your device's store.
Explore Banknotes
Learn about banknote design and security features.
Counterfeit Detection
Check a range of security features for guidance on whether your banknote may be genuine or suspicious.
Damaged Banknotes
Find out how your banknote would be classified – and what your next steps should be.
Discover More
Watch informative videos on Australian banknotes.